Aug 23, 2023
By: Doug Baker, Vice President, Industry Relations, FMI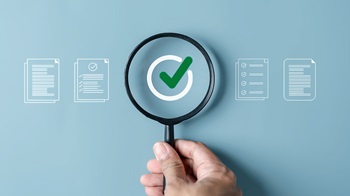 I have an FMI colleague who celebrated their 25th Anniversary this year and she and her husband met online in 1996. The technology of matching criteria has been used for more than three decades. Now in 2023, most people connect digitally before they interact face-to-face. If matchmaking in our personal lives has gone digital, why not make business matchmaking digital too?
Technology in the Food Industry
Did you know that food retailers invested $13 billion in technology in 2022? According to FMI's 74th annual The Food Retailing Industry Speaks 2023 analysis, that's 1.3% of their total sales. Food retailers and suppliers expect technology investments to accelerate, with 83% of surveyed food retailers planning to increase their technology expenses in 2023, with almost a quarter (23%) saying those costs will likely increase a lot.
The food industry is going through a technology transformation and that's why technology is one of FMI's six imperative issues. In fact, technology is at the center and connected to all the imperatives because it is accelerating transformation.
But how does a food retailer or supplier wade through the sea of technology providers? And how do they find solutions that are right for their business? If only there was an online, digital way to make this matchmaking simpler.
Introducing Food Industry Technology Matchmaking
We are thrilled to introduce the newest gem in our technology portfolio: the FMI Tech Directory. Designed exclusively for FMI members, this directory is a treasure trove of technology providers offering an extensive range of solutions tailored to the food industry. Use this go-to platform to narrow down solutions, connect with providers, and unlock your business potential. We're continuously expanding our network of companies on this platform, with the vision of making it the ultimate hub for generating partnerships with cutting-edge technology solution providers.
Tech Providers: Create Your Free Listing and Be on Your Way to Make a Match
While the Tech Directory is accessible only to FMI members, we encourage non-member company listings from food industry focus technology providers. If you know a tech provider that needs to be in the directory, please encourage them to create their free listing today. They can visit the Technology section of FMI and view the video introducing the directory with instructions on including your company in the Tech Directory. Once you have your company's profile up to date (or need access to update your company's profile), reach out to the team at techdirectory@fmi.org for more information.