Mar 28, 2023
By: Tom Cosgrove, Senior Manager, Industry Relations, FMI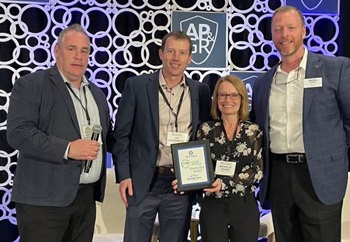 If I had to choose one word to describe last week's Asset Protection and Grocery Resilience (APGR) Conference, it would be "family."

It was my first year attending the APGR Conference and at each session, I experienced genuine people that shared their stories, insights and experiences to help the entire asset protection food retail industry grow stronger. This "family feeling" was especially evident at the networking portions of the conference where attendees lingered for the allotted time forming new friendships and deepening existing ones.

Now, every family likes to recognize when someone goes above and beyond. In conjunction with the LP Hall and Loss Prevention Magazine, FMI started the Asset Protection Rising Star Award. This award recognizes those in asset protection that:

Exemplify excellence in business acumen.
Professional growth.
Enhancing business profits.

Rising Star Finalists
This year's finalists have shown exceptional dedication to food retail and asset protection. As each finalist was announced, they were warmly welcomed into the Asset Protection Family through a heartfelt round of applause. Congratulations to all four Asset Protection Rising Star Award finalists:

Richard Aaron, Stater Bros.
Michelle Fisher, Festival Foods.
Andrea Mealey, Giant Eagle.
Patrick Walsh, The Kroger Co.

Rising Star Recipients
We're pleased to announce that the 2023 recipient of the Asset Protection Rising Star Award is Michelle Fisher of Festival Foods and the first runner-up is Patrick Walsh of The Kroger Co.

In her nomination, Joe Laufenberg, asset protection senior director for Skogen's Festival Foods said, "Michelle's leadership style is best described as equipping and empowering. She completed a five-week Collaborative Leadership course to learn new ways to inspire and lead her team. She is a pivotal contributor to the culture of Festival Foods. She is a humble leader who is often seen praising others for their great work; she doesn't seek recognition of her own."

Congratulations to Michelle and all four finalists for being recognized by their peers as rising stars in the asset protection Industry. Welcome to the Asset Protection Family, we look forward to seeing how you grow and advance in your organizations!