Jul 1, 2020
ARLINGTON, VA – Today, FMI -The Food Industry Association announces the transition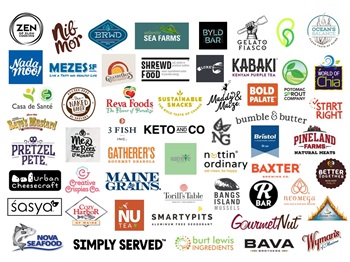 of ownership of its FMI Emerge program to Emerge Network LLC, a woman-owned small business led by former FMI Emerge Director Julie Pryor.
FMI Emerge, a supportive educational, networking, and business building community, has helped numerous growing brands achieve success by reaching their distribution and growth goals. Emerge is a subscription-based platform and provides education and guidance across a variety of areas, including food safety compliance; sales channel strategy; access to financing and investors; manufacturing capabilities; packaging advice; sustainable company infrastructure growth; and preparing for food retail trading partner meetings.
FMI Emerge is proud of the network of more than 85 mentors who contribute their time and expertise to guiding, nurturing and navigating business issues with brands in the program. Mentors coach on areas including packaging, branding and marketing, sales management, raising capital, distribution and ecommerce.
"Growing a small consumer packaged goods business is hard to do alone – especially during this unprecedented time of COVID-19's influence on shopping behaviors," FMI President and CEO Leslie G. Sarasin said. "With small manufacturers facing new challenges and opportunities, supply chains making needed modifications and new promotional trade-spending and ecommerce efforts developing, help was and is required to navigate the new go-to market terrain. We are especially appreciative of the talented mentors supporting the community and providing the necessary guidance to this worthwhile and important program."
To date, more than 70 companies have benefited from the Emerge program education resources and networking community. During the global COVID-19 pandemic, nimble CPG teams within the Emerge program have taken advantage of ecommerce and retail guidance from the mentor community to address shifting shopping behaviors. During the last 12 weeks, many companies experienced triple-digit sales growth as part of their omnichannel strategy.
Mark Baum, FMI chief collaboration officer, contributed his thoughts on the transition: "As the food industry association, FMI works with and on behalf of the entire industry to advance a safer, healthier and more efficient consumer food supply chain. FMI brings together a wide range of members across the value chain — from retailers that sell to consumers, to producers that supply the food, as well as the wide variety of companies providing critical services — to amplify the collective work of the industry. In building the FMI Emerge program focused on emerging brands growing retail shelf space, we are very pleased with the build-out of this community which helped to enable their growth and provide retailers with new and better trading partners."
Baum added, "We are excited that Julie will continue to grow the community we started here at FMI nearly two years ago. We celebrate the Emerge community and the mentors, brands, industry leaders and partners who have come together to successfully help emerging brands increase retail distribution, grow ecommerce sales and ultimately scale sustainably."
The program name will evolve to "Emerge, a community supported by FMI." As its own entity, "Emerge, a community supported by FMI," will continue to maintain a partnership with FMI and leverage FMI industry thought leadership.
Industry leaders such as Nielsen, SNAC International, and the Maine Center for Entrepreneurs (MCE) will continue to be valued partners to the Emerge program, as the community continues to build on its momentum.
Emerge, a community supported by FMI, will continue to be found online at moreshelfspace.org.
About Emerge, a Community Supported by FMI
Emerge, a community supported by FMI, is an annual subscription-based educational and networking community designed to help growing CPG manufacturers scale sustainably in expanding distribution, growing ecommerce, operations, sales and securing financing.
The Emerge team focuses on making meaningful connections for CPG founders and their teams to the right industry resources, mentors, investors, brokers and retailers, and providing education, data, trends research and insights to help growing brands increase grocery retail distribution, grow revenue and secure more shelf space. moreshelfspace.org